Scale Campaign Lands a Spot in Clutch's 2021 List of Top Web Developers in Michigan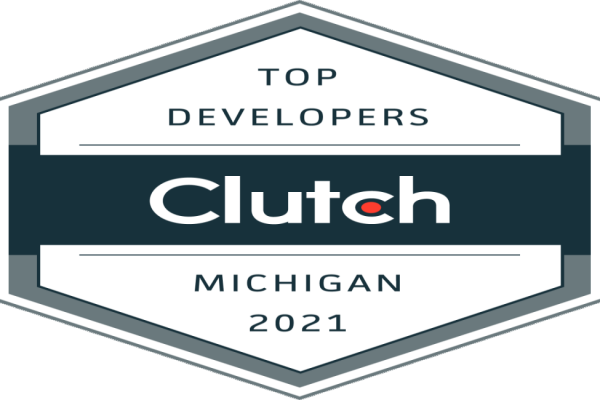 Adaptability is a must-have trait as a web developer. Not only will it help solve unexpected challenges, but it will also bring new ideas and trends to the table. Here at Scale Campaign, our team of adaptive and dynamic professionals can help you realize your vision through innovative solutions.
Founded in 2016, we've been helping clients reach their businesses' full potential through tailored development services. Whether you need Custom Application Software, Web Application Development, Cloud & Database Services, or Geographic Info Systems (GIS) and GeoCoding, Scale Campaign has got you covered.
In light of our determination to bring out the best in our clients' operations, we've recently been awarded by Clutch as a leading business service provider in 2021.
A B2B ratings and reviews firm in the heart of Washington, D.C., Clutch connects businesses with the best-fit agencies or consultants they need to tackle their next big business challenge. Clutch covers hundreds of different services from IT to advertising and marketing and ranks service providers based on a range of factors including past clients and experience, verified client reviews, and market presence.
This year, we're proud to be acknowledged as one of the top web developers in Michigan!
"ScaleCampaign is proud to be recognized by Clutch as a leader in the fields of custom software and codeless mobile app development. To be seen as a Clutch Leader in Michigan is truly an honor and testament to what we have done and intend to build upon in the future."
— Ivan Assenov, CEO & Founder of ScaleCampaign
Check out our most recent review from the CEO of Dynamic Stay, a corporate housing provider: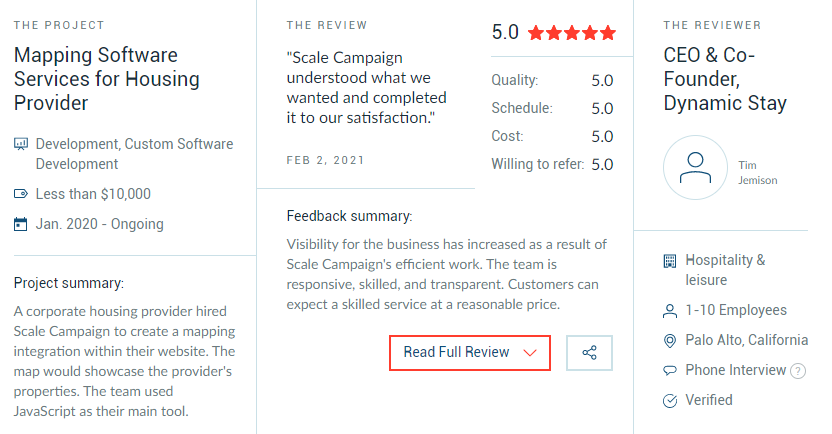 "Along with their price, their team can get a job done when they say they can."
Looking for cost-effective web development to improve your digital appeal? Get in touch with us today!
---
Comments
No comments yet! Why don't you be the first?
Add a comment